2018 Year In Review
After the breakthrough season we had in 2017, we made it our goal to pick up where we left off in 2018. This season presented a few obstacles with some equipment breakage and weather challenges, but we had many high points throughout the year, including a #1 qualifying position, racing on Sunday at 3 NHRA National events, landing our first major sponsor, and a national event runner-up!
After a long, cold winter, we were anxious to get back on track. We started off 2018 at an event that will always be our favorite; the Heartland Nationals at Topeka. We won this event last year, so it's always a good feeling to come back as a defending champion. Several days of rain delayed the completion of the race until Monday, but we were able to secure a quarter-final finish to start the year.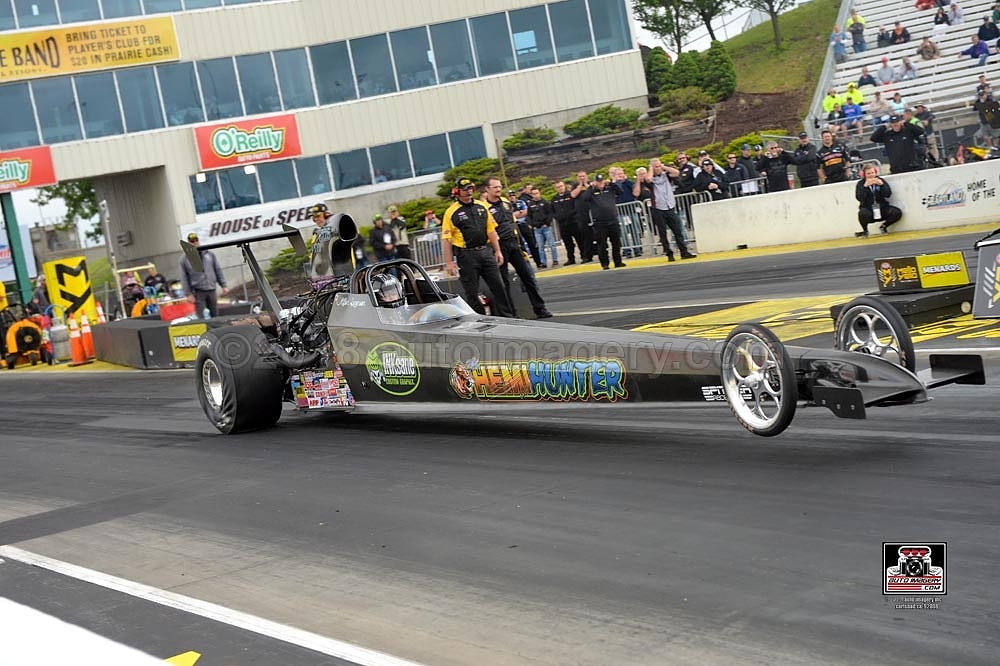 Two weeks later, we traveled to Chicago for the Route 66 Nationals. During one of our qualifying runs, we broke a planetary gear in the transmission. With the help of a racing friend, we were able to rebuild the transmission and be ready for race day. We had another strong outing, and picked up another quarter-final finish.
During the summer months, we traveled throughout the Midwest to compete on the NHRA Division 5 circuit. We competed at tracks in Denver, Chicago (division 3), Topeka, Brainerd (Minnesota), and Great Bend (Kansas). We went through a bit of a slump, except for a quarter-final finish at the Topeka event, which had an expanded 48 car field.
Our disappointment of the summer quickly faded a few weeks later at the Midwest Nationals in St. Louis. Rain and chilly weather was a challenge early in the weekend, but we were able to pull through. We made it all the way to the finals, but came up short. It was an all-female final round! Last year we made it to the semi-finals at this event, so to do well here again is such a great feeling.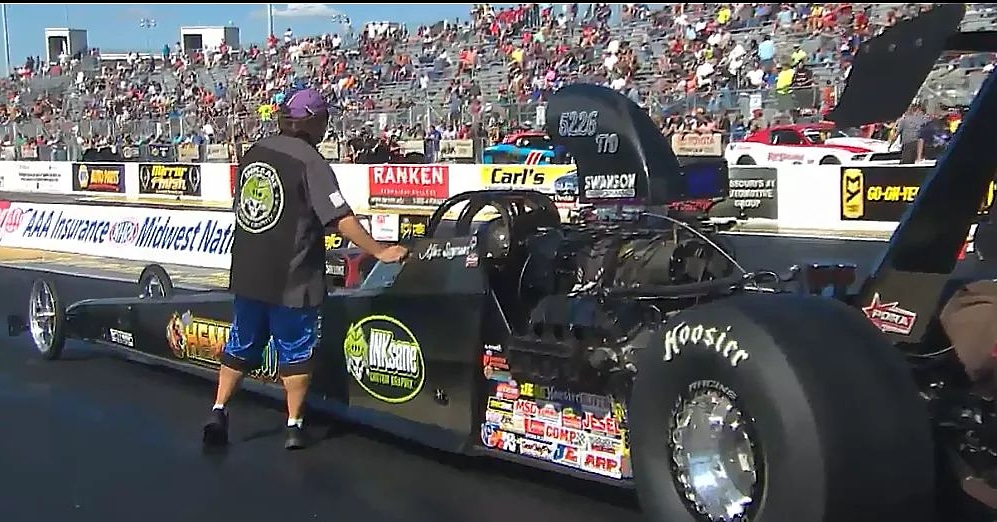 After St. Louis, we continued on to Great Bend, Kansas for the last Division 5 races of the season. We were originally supposed to race at our home track in Earlville, Iowa, but major flooding caused the race to be moved to Great Bend, making it a double-header event. We were doing well in the first event, until a broken transmission in the second round ended our day. We did not have the parts to fix it, but our friend let us borrow his spare transmission. Rain, wind, and cold temps delayed the start of the second event so we only got one qualifying pass, but we made it count; we took the #1 qualifying position! Unfortunately, we didn't fare as well on race day and lost to the eventual race winner.
Overall, 2018 was another good year. Despite missing our last scheduled race of the year, we are currently ranked #22 in national points out of nearly 500 competitors. We also secured a top 10 finish in Division 5. We would not have been able to achieve this level of performance without the support of our friends, family, and sponsors. This year, we signed on with Inksane Custom Graphix as the primary sponsor of our Top Dragster. We also won the Arnold Motor Supply Team High Gear: Refueled sponsorship, which kept us on the road to St. Louis and Great Bend. We would also like to thank Hoosier Tire for providing us with tires that keep us running fast.
We have high hopes for 2019 and are looking forward to getting the season started. We plan to run a similar schedule in 2019 as we did this year, with 3-5 national events and 5-8 divisional events. Our goals for 2019 include a win on both the national and divisional circuit and a Top 10 finish in national points. We are looking for marketing partners to join us for the 2019 season and hope to have some exciting announcements this winter.
2017 Race Season Recap

It's safe to say that 2017 was the greatest race season we've had so far! We had the opportunity to travel to several new tracks, secure two #1 qualifying positions, put down several 5 second runs, and of course, pick up our first NATIONAL EVENT WIN!!
Although this was an incredible season, it did not start out that way. Our season kicked off in Las Vegas at the DENSO Spark Plug Nationals. Afton is a DENSO employee, so she had the opportunity to travel to Las Vegas and compete in this race. We chose to stay in Las Vegas for 3 weeks to attend the National, Divisional, and Spring Fling races. This was our first outing of the year, and we did not have the opportunity to test prior to the event (there was still snow on the ground in Iowa!). We fought electrical and transmission issues and did not have any success in the National or the Divisional. By the time the Spring Fling rolled around we finally got the issues figured out was able to win a few rounds in the $20k race. Overall, our trip to Vegas was not a great start to the year and we were disappointed in our results.
This disappointment quickly faded a few weeks later in Topeka, Kansas where we won our first NHRA National Event! This was the greatest experience of our lives and we will never forget that day. Winning a national event is one of the biggest accomplishments a drag racer can achieve, and to win one at a young age (Afton 26, Joe 27) is truly a dream come true.
We spent the summer traveling to new places and experiencing new tracks. We traveled to Chicago IL (2x), Norwalk OH, Indianapolis IN (2x), Topeka KS (2x), Earlville IA, and St. Louis (2x). We raced at Indianapolis for the first time in July at the PDRA Mid-America Showdown 1/8th mile event. This was our first time competing in this circuit and we qualified #11 in the fastest Top Dragster field in PDRA history.
Another exciting race weekend took place at our home track in Earlville, IA for the division 5 race in September. We qualified #1 with a 6.01 @ 232 mph, our quickest and fastest run at the time. This personal best run only held for a few hours when we ran our first 6.00 in eliminations! The limit in Top Dragster is 6.00; we had officially reached the top performance of our category! Our weekend ended with a semi-final finish, which is a respectable weekend of racing.
A few weeks later we continued our streak at the NHRA Midwest Nationals in St. Louis. We qualified #1 in the fastest Top Dragster field in drag racing history! In round 1 we made our first 5 second quarter mile pass, 5.98 @ 232 mph! (Our opponent red lit so we still got the win even though we ran faster than the class limit.) We made it down to the final 3 cars left in eliminations out of a 32 car field and had the opportunity to race on Sunday during the pro's eliminations. Our weekend ended in the semi-finals when we lost to the eventual winner of the event. A few weeks later we travelled back to St. Louis for our final event of the season. We didn't have much luck but did set a new personal best ET and mph record, 5.97 @ 234 mph!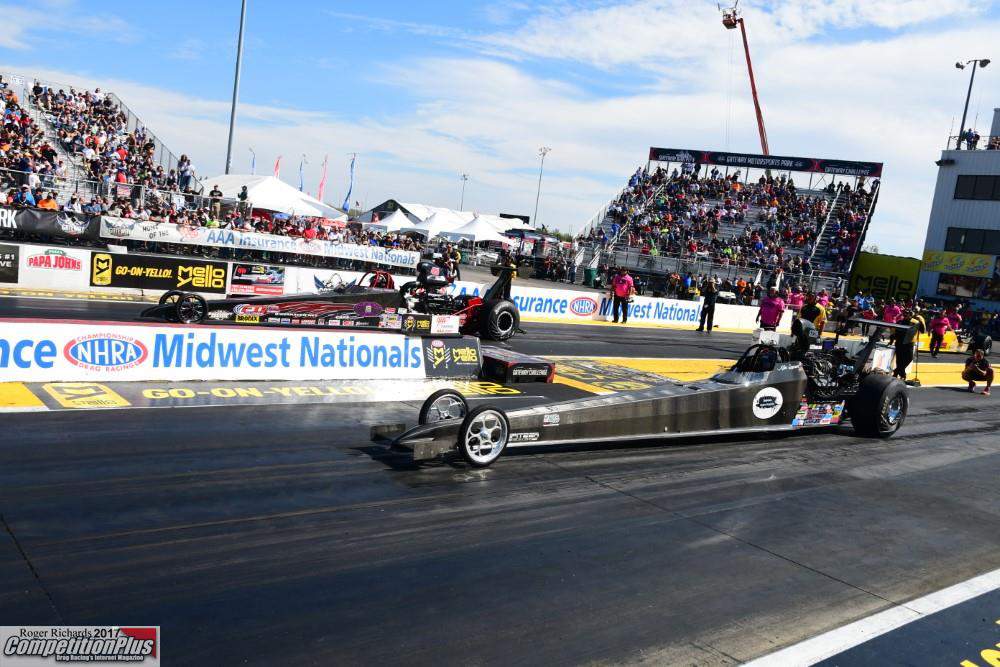 Overall, we had a fantastic season. A national event win, two #1 Qualifiers, a national semi-final finish, a divisional semi-final finish, and multiple runs in the 5 second zone over 230 mph. We are currently ranked 23rd in the national points standings out of more than 480 competitors. We could not have done this without support from our friends, family, and sponsors. Thank you to Scot's Supply in Waterloo, Iowa for backing us this season; your contribution helped us finish our motor and get our season started. Thank you to DENSO for giving us the opportunity to attend the Las Vegas nationals this spring, an opportunity we would not have had otherwise. Thank you to BTE for providing us with an opportunity to become a dealer and have access to high quality products; we won the Topeka nationals immediately after putting in our BTE torque converter.
We have big plans for 2018 with Afton's Top Dragster, as well as getting Joe's Super Street S10 truck on track. We will plan to run a similar schedule in 2018 as we did this year with 3 - 5 nationals and 6 - 8 divisionals. Our goal for 2018 includes wins on both the national and divisional levels, as well as a Top 10 finish in the national points chase. We are looking for marketing partners to join us for the 2018 season and hope to have some exciting announcements this winter.
Hydro Dipping Technology Gaining Traction in Motorsports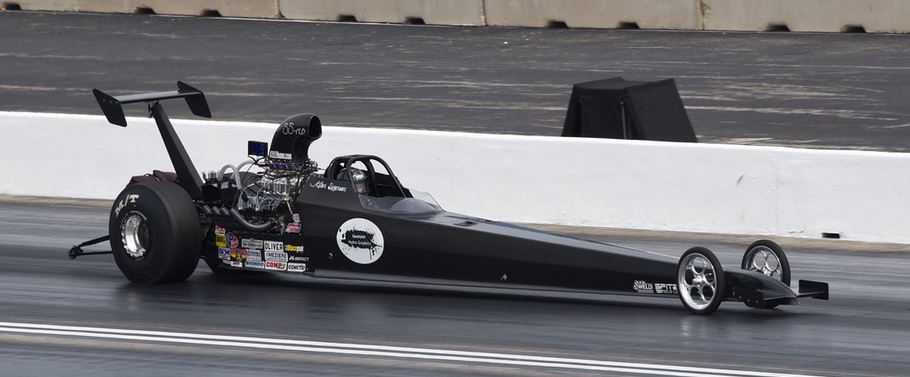 Over the past few decades, the world of motorsports has changed dramatically. Ever since the introduction of the internal combustion engine, men have been asking the same question "How fast can I make this thing to go?"
In this day and age, motorsports has taken many different forms, from drag racing to tractor pulling, and everything in between. Although the types of racing may vary, the end goal is the same: to build the best machine possible and win races.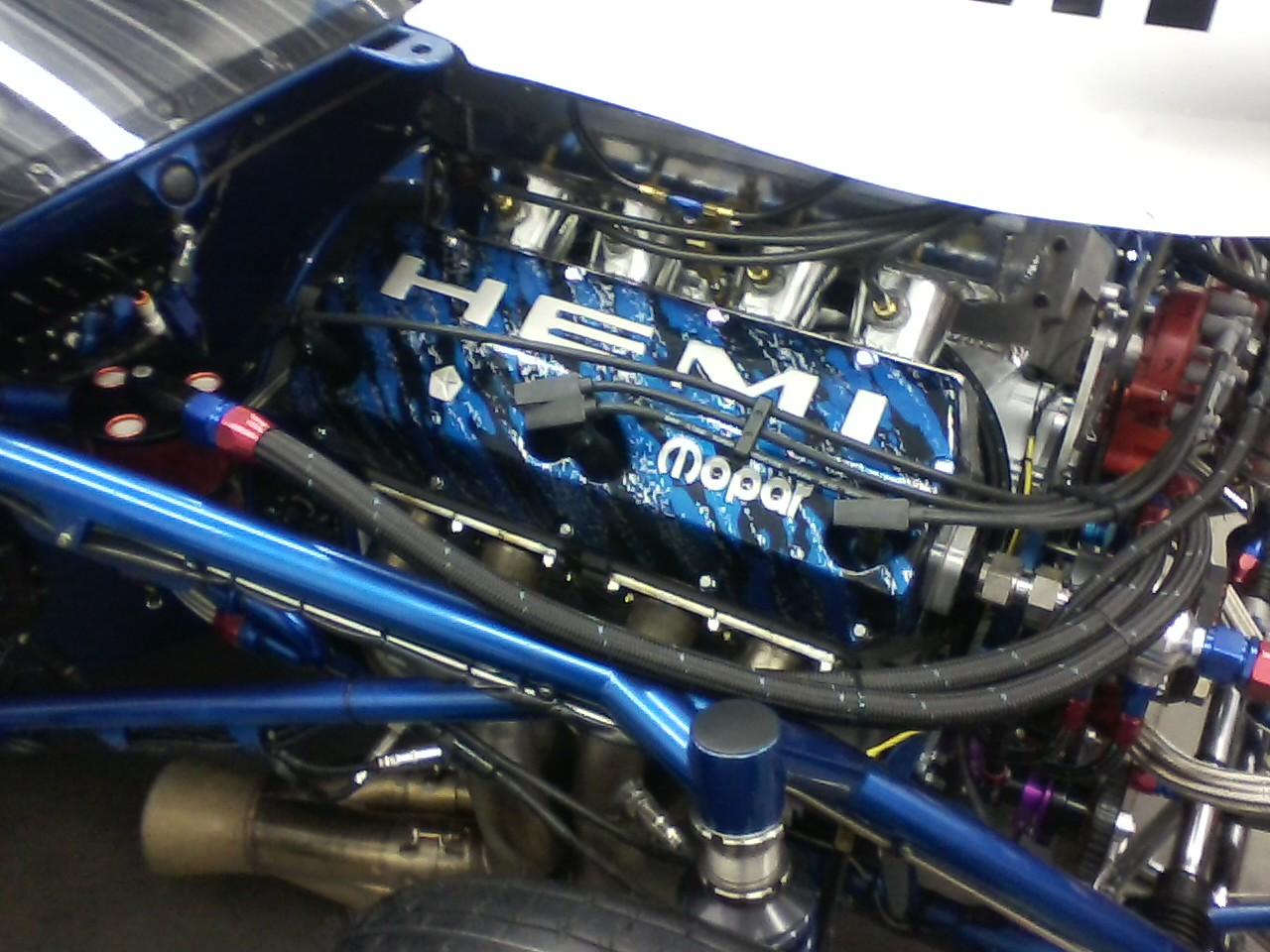 As motorsports have grown in popularity, so has the demand for new automotive technology. Cars continue to get faster, which has kept engineers busy updating old products to keep up with this changing industry. Safety, durability, and performance have been the main focus for motorsports equipment suppliers in this expanding market.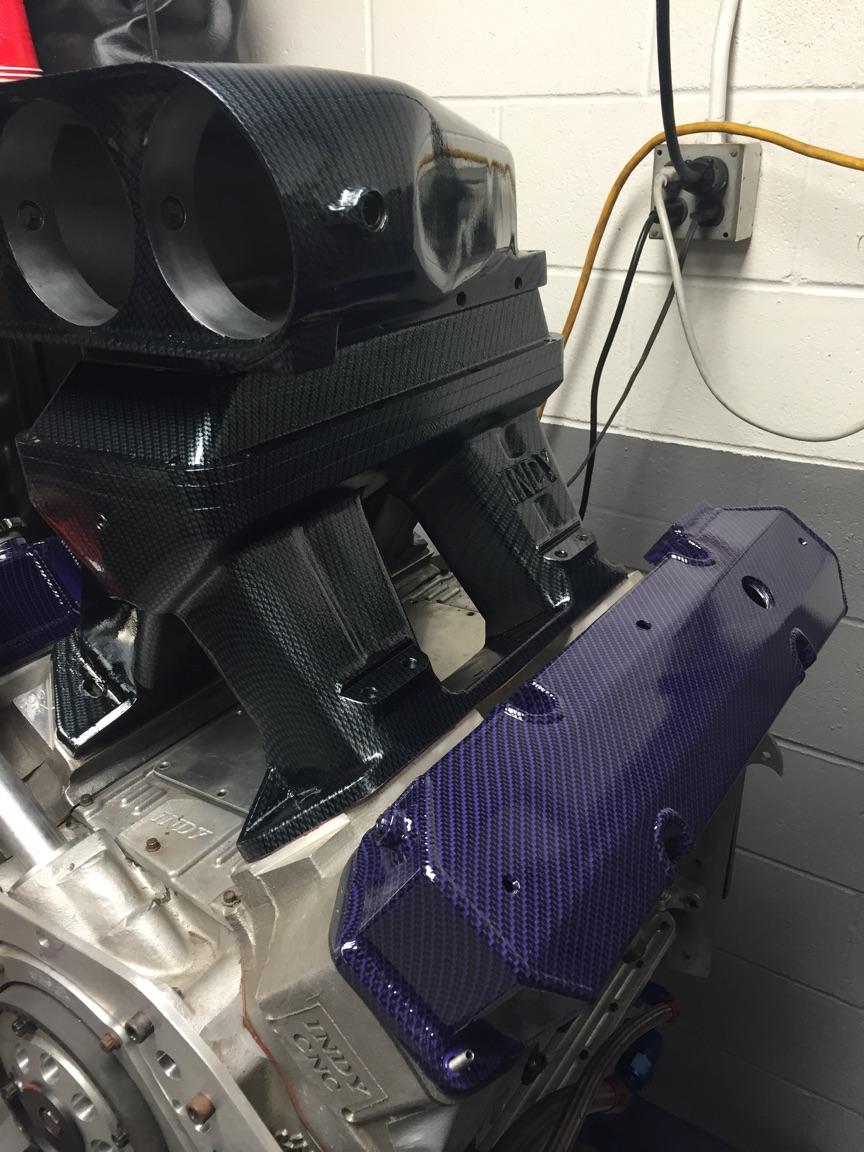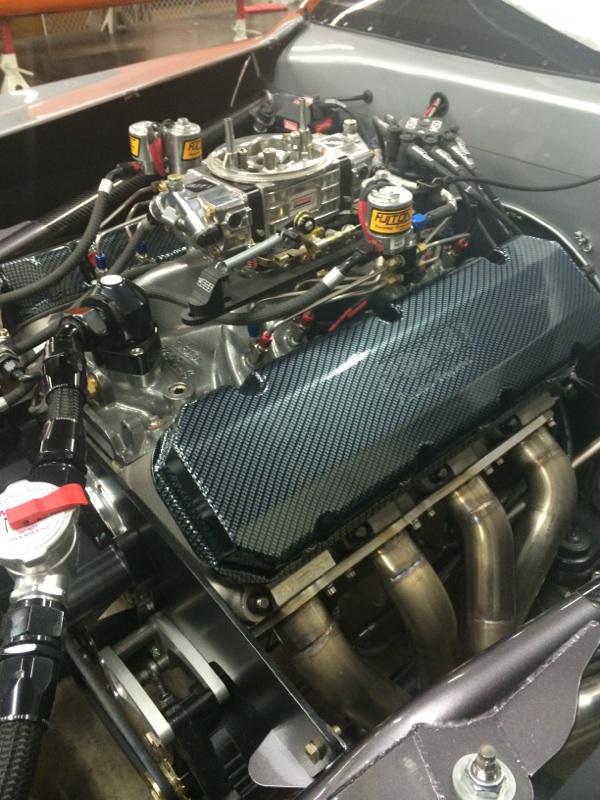 As engine technology advances, building and tuning cars has become an art form. With the introduction of fuel injection, power adders such as nitrous, superchargers, and turbos, engines are being designed to produce maximum horsepower, and also to be visually appealing. If you are a "car guy", you know there are few things more beautiful than a clean, sleek race motor.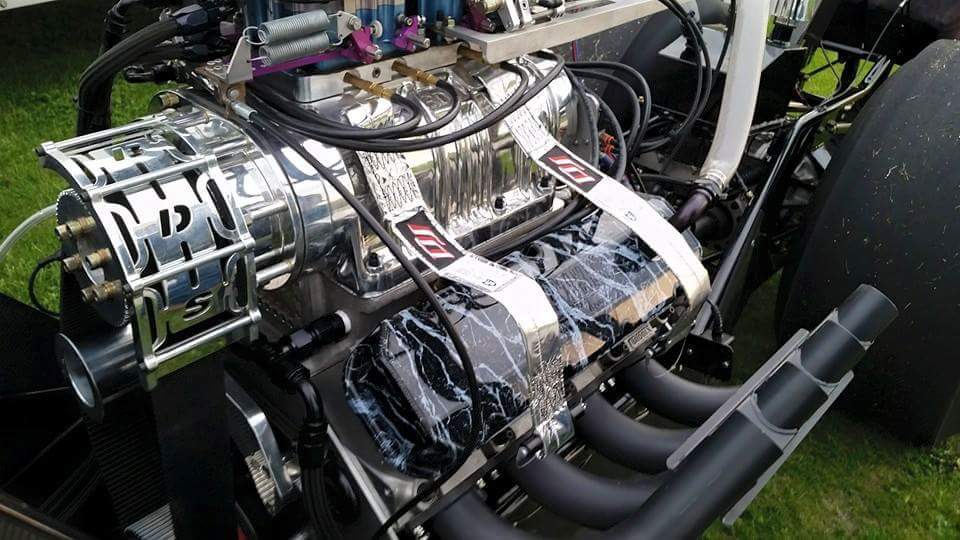 It's no surprise that car owners and engine builders take great pride in their mechanical masterpiece. With many high horsepower race motors boasting a $50,000+ price tag, racers and crew chiefs expect their investment to perform well, and look sharp. This is where hydro dipping technology has played a key role in high performance automotive customization.
Hydro dipping is the art of applying a design to a three dimensional surface using water transfer printing. Almost any surface that cannot be harmed by water can be hydro dipped. Hydro dipping has become the preferred method of customizing engine components because it is more durable and resistant to heat than a vinyl wrap, and does not carry the hefty price tag of chrome or an air brush paint job.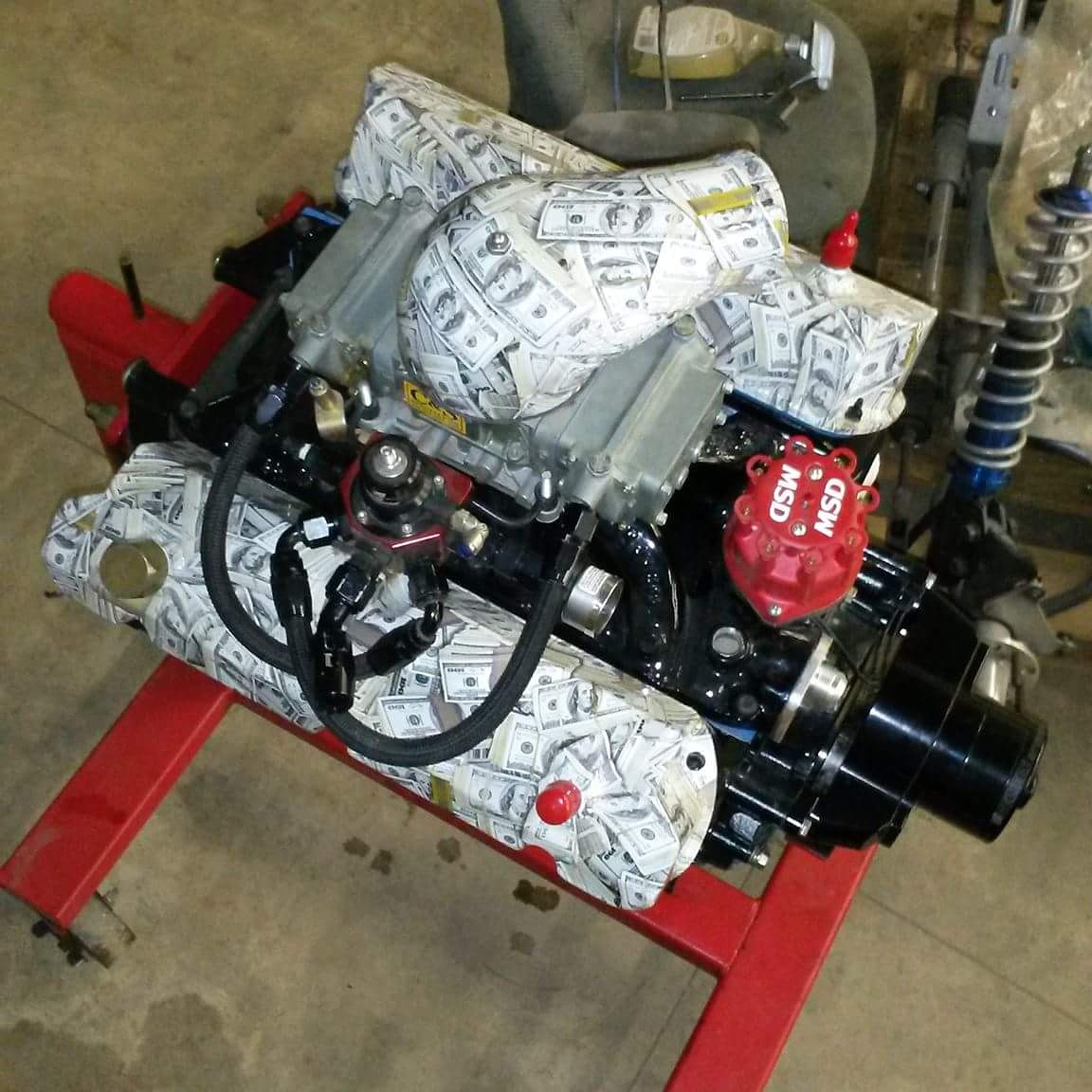 Popular items that are being hydro dipped include valve covers, intake manifolds, transmission cases, nitrous bottles, supercharger belt guards, and more. But hydro dipping isn't just for race cars, even ATVs, motorcycles, and golf carts can be customized using hydro dipping technology.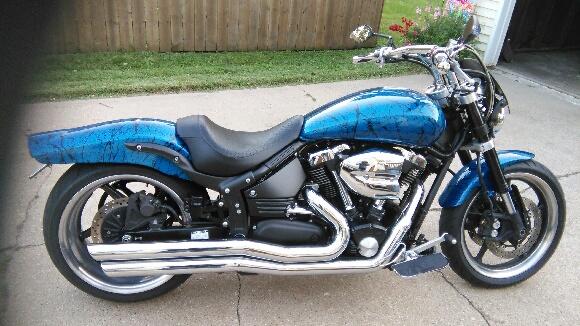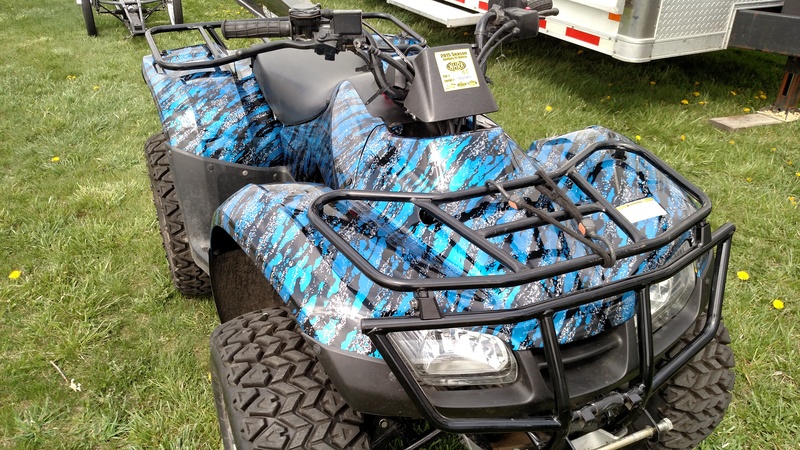 Hydro dipping is an art form that requires skill, just as an air brush artist. When considering a hydro dip for your race car parts, always chose a professional hydro dipping business with experience in the high performance automotive industry. You've worked hard to build your dream car; don't let a sloppy hydro dip job ruin your perfect ride.
Swanson Hydro Graphics is the premier hydro dipping source for the motorsports industry. Racers from all over the country choose Swanson Hydro Graphics because we are experts in automotive hydro dipping. We have customers in all types of motorsports including: drag racing, dirt track, sand drags, ATV racing, road racing, motorcycles, drag boats, and more.